ROBERT A. BENNETT, P.E.
President, Rabco Engineering, P.C.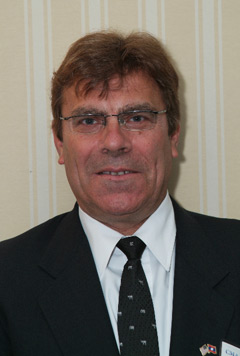 Mr. Bennett has 38 years of experience in the management, design and construction of major projects nationwide including universities, research laboratories, manufacturing facilities, airport terminals, railroad, brewery, marine facilities, bridges, and highways. Experienced in construction management, construction inspection,planning, estimating, and scheduling, he has successfully brought to completion several multi-million dollar projects. Mr. Bennett is a part of President of the Construction Management Association of America, New York / New Jersey Chapter and remains active on the Board of Directors. He has also recently received a patent for a temporary flood barrier and is working on national several coastal flood control projects.
PROFESSIONAL EXPERIENCE
Rabco Engineering, P.C. President
Sverdrup and Parcel, Project Manager
Hill International, Inc, Construction / Project Manager
PROFESSIONAL REGISTRATIONS
Professional Civil Engineer in California, Delaware, New Jersey, New
York and Pennsylvania
MAJOR PROJECTS
San Francisco Intíl Airport; N. Terminal, Terminal Roadways, and Parking Garage, San Francisco, California
Lone Star Cement Plant Expansion; Davenport, California
Stroh Brewery Expansion; Allentown, Pennsylvania
Ground Wave Emergency Network Towers; Polson, Montana;
Richmond, Virginia; Pease AFB, New Hampshire
SW Brooklyn Marine Transfer Station; Brooklyn, New York
Metro North Railroad Harlem Line Electrification; Westchester, New York
Columbia University; Chemistry / Research Labs, Manhattan, New York
Delaware DOT Underwater Bridge Inspection Program, Delaware
Mamaroneck School District Reconstruction, Mamaroneck, New York
The Equitable Interior Reconstruction, Lake Success, New York
NYC School Construction Authority Window Installations; New York
Baupark Tegernsee; Prefabricated Home Expo; Bavaria, Germany
Village Of Island Park Tidal Flood Control Project; Island Park, New York
Village of Freeport; FEMA Home Raising Program; Freeport, New York
Cunard Building; Structural Revisions; 25 Broadway, New York
Home Elevation Project; Freeport, New York; Project design and managed by Rabco Engineering 2013 http://www.fema.gov/media-library/assets/videos/82505

EDUCATION
Stevens Institute of Technology; Bachelor of Engineering (B.E.) in Civil Engineering 1976; Hoboken, NJ
New York University; Continuing Education in Construction Law
PROFESSIONAL ASSOCIATIONS
Construction Management Association of America, Past President New York / New Jersey Chapter; Currently on National Board of Directors
National Society of Professional Engineers
Long Island Association; Transportation Committee member
Amcham Thailand; Transportation Committee member
ICPMA; Int'l Construction Project Management Association (Board of Directors) Switzerland
SPET; Society of Professional Engineers Thailand

OTHER
Private Pilot (Single Engine Land / VFR)
Extensive worldwide travel
Excellent working knowledge German, French; Conversational Russian, Spanish; Thai; Chinese (Mandarin)